OUR INSPIRATION
Jesus, the Good Shepherd
VISION
Arise to Wholeness
ACTIVITIES OF FIDES
● Awareness sessions
● Counseling
● Skill Training
● Capacity building
● Talks and group sessions
● Seminars
● Family visits
● Exposure visit
● Medical camp
● Prayer meetings
● Net working with other NGOs
● Running of crèche for infants

More+
NEWS & EVENTS
YOUTH FEST Back
To give a taste of the experience of the World Youth Day we organized a two days Youth meet on 27th-28th July 2013.Nearly 300 youth and animators from Salesian centers all over Karnataka gathered in our Sacred heart Convent Campus Bandapura, Bangalore. The event was Faith Fest jointly organized by Karnataka Salesian (SDB and FMA) Youth Services. Held in unison with the World Youth Day celebrations in Brazil, the two-day programme contained several of the key items of the WYD. In the inaugural speech, Fr. K.O. Thomas SDB (Vice-Provincial, Bangalore Province) brought to the participants some of the inspirations given at the World level celebrations: the reason of the celebration is faith and the protagonist is none other than Jesus Himself. The gathering was presided over by Sr. Alice Chacko FMA (Vice-Provincial, Bangalore). Fr. Michael SDB and Fr. Brian SDB offered sessions on Salesian youth spirituality in Kannada and English respectively.

The first session began with a Faith Walk: the participants moved from place to place in four groups, in each place receiving instructions of 30 minutes on the topics like , the youth and media, and the social responsibility of youth.etc. These were offered by Fr. K.O. Thomas, Fr. Anthony Mahimai Das, Sr. Diana Rodrigues and Fr. Joy Nedumparambil respectively. After the session the participants had the opportunities to clarify their doubts with the resource persons on the topics dealt.

The next event was a creative presentation of the problems and difficulties faced by the youth either through enactment or through prayer. In the Taize Prayer of nearly 75 minutes, led by Fr. CP Varghese SDB, the youth spent silent and intimate moments of deep personal prayer. The day ended with a cultural extravaganza followed by Camp fire and the thought for the night was given by Sr. Marietta FMA.

On the second day the strength of the participants rose to about 400 in number. The day began with a nature meditation animated by Fr. Anthony Mahimai Dass SDB. The main programme of the day was faith revival animated by Brother T.K. George, a renowned preacher in Kannada. He dealt with issues specially challenging the youth, like estrangement from parents and elders, addiction to drugs, sexual permissiveness, etc. Mrs. Manjula Joy shared her involvement in Pro-life movement, motivating the young to respect life, specially the child in the womb.

In the concluding session attended by Fr. Thomas Anchukandam SDB, Provincial (Bangalore), youth representatives shared their experience and the guests and the organizers were honored.

The two-day celebration of faith was indeed quite a rare initiative taken by the Salesians to animate the young people of Karnataka in faith and prayer experience. The youth participated in the event with much devotion and fervour. The place meticulously prepared by the Salesian sisters was very conducive for the faith animation of the youth.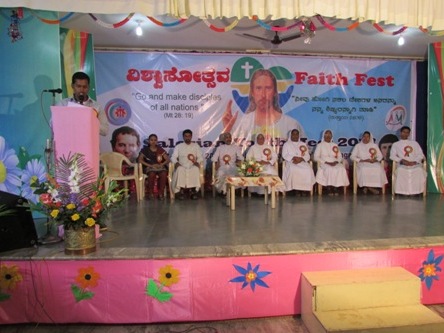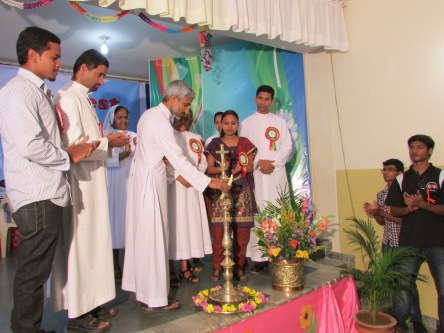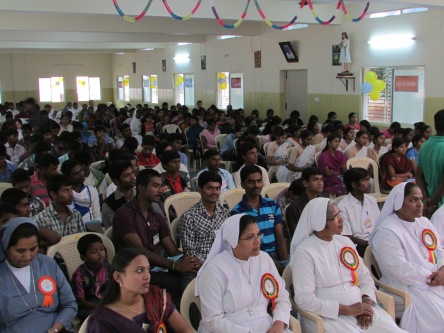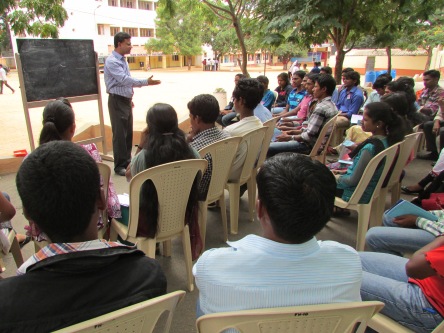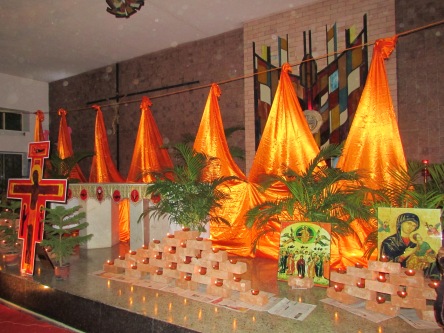 Back