OUR INSPIRATION
Jesus, the Good Shepherd
VISION
Arise to Wholeness
ACTIVITIES OF FIDES
● Awareness sessions
● Counseling
● Skill Training
● Capacity building
● Talks and group sessions
● Seminars
● Family visits
● Exposure visit
● Medical camp
● Prayer meetings
● Net working with other NGOs
● Running of crèche for infants

More+
NEWS & EVENTS
8th March, 2016 - Women's Day TalkBack
On the occasion of International Women's Day, FIDES arranged a special meeting which was held for the female tailoring students and D.B. Tech students on 8th March, 2016 in one of the classrooms in FIDES.

The program started with a prayer song and then the Chief Guest and speaker of the day, Sr. Jacintha Lobo, Chairperson of CWC, was welcomed.

Sr. Jacintha then proceeded with the women's day talk where she enlightened the students on their rights as women. Sister gave the students some tips on how they truly be empowered by remembering that women are equal to men, making use of every opportunity they get, having a positive attitude and by helping their fellow sisters to grow. Sister then quoted examples of some of the great women who made a difference in society like Indira Gandhi and Mother Teresa.

Sister then concluded her talk by teaching a Kannada song which speaks about how women should stand united.

The program ended with Mrs. Prabha, the Trainer of the Tailoring Course, who proposed the Vote of Thanks.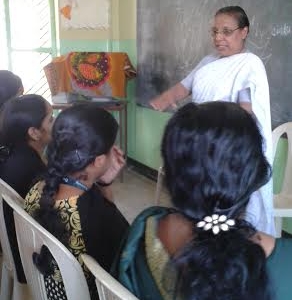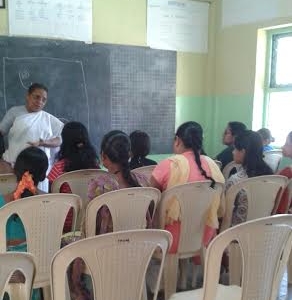 Back