OUR INSPIRATION
Jesus, the Good Shepherd
VISION
Arise to Wholeness
ACTIVITIES OF FIDES
● Awareness sessions
● Counseling
● Skill Training
● Capacity building
● Talks and group sessions
● Seminars
● Family visits
● Exposure visit
● Medical camp
● Prayer meetings
● Net working with other NGOs
● Running of crèche for infants

More+
NEWS & EVENTS
Training on Paper Conversion Back
Plastic, although considered as one of the greatest inventions by virtue of its use in carrying things has become a major element in polluting the environment. Eco – friendly paper carry bag is the only alternative and the government has started encouraging the setting up of paper bag making units.

Keeping this in mind FIDES organized 5 days training programme on paper bag making, file making and envelop making for ulsoor women. Mr. Mohan Rao the director of Kadi village small scale industry and Mr. Kemparaju the supervisor of KVSI, Mr. Ravi the product trainer and Sr.Sumi Joseph the Directress of Fides were present for the Inaugural Function and encouraged the participants to profit from this course. Mr. Ravi the resource person trained the trainees in 5 days and thus they became skilled at paper bag making, file making and envelop making. 30 women profited from this training. Finally at the end of 5th day all the participants thanked Sr. Sumi for organizing these kind of skill development Programmes.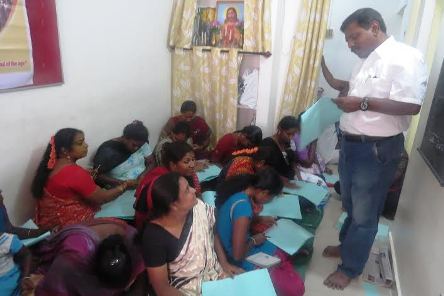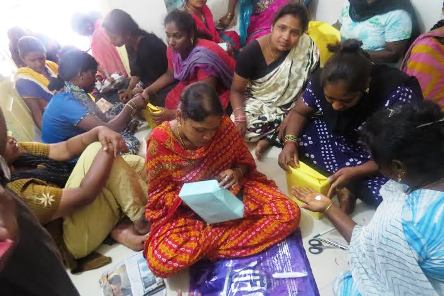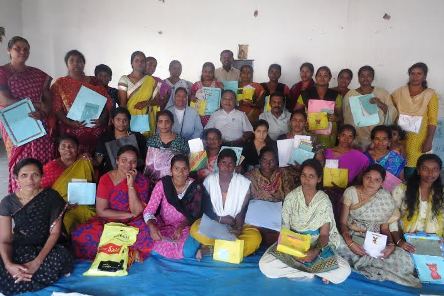 Back