OUR INSPIRATION
Jesus, the Good Shepherd
VISION
Arise to Wholeness
ACTIVITIES OF FIDES
● Awareness sessions
● Counseling
● Skill Training
● Capacity building
● Talks and group sessions
● Seminars
● Family visits
● Exposure visit
● Medical camp
● Prayer meetings
● Net working with other NGOs
● Running of crèche for infants

More+
NEWS & EVENTS
PAST PUPILS DAY Back
Don Bosco often would say that Past Pupils are extension of his hands. As it is customary every year we convene the past pupils gathering on 23rd March. It was indeed a great joy as the past vocational Training Students entered the sacred heart Convent campus with lingering joy and many more smiles at 1'O clock in the afternoon. We welcomed all of them with true joy .

Sr. Alice Chacko, the Animator of the house presided over the function. Students from nearby villages numbered 30, turned up to their institute showing love and gratitude for all that they have received.

In order to avoid monotony, and to break the routine unlike the formative meetings, we started with an interesting game. - Bombing the city- and decorating the hair with straws in a speculative time. The enthusiastic young girls participated in it whole heartedly. After the ice breaking session we gathered them together in the hall. The prayer dance gave an impetus to start the programme meaningfully. The presence of Rev, Srs. Alice Chacko, Leema Monteiro and sr. Mary Manjil added colour and vigour through their very presence.

Sr. Leema Monteiro FMA from Navajeevana Chamarajpet Bangalore, the special invitee of the day could communicate in the vernacular language, Kannada. She spoke very meticulously and vividly on the role of the past pupils as wife and mother. They have definitely received many good values and mannerisms from the institute. They in turn should exercise their abilities and values in their small sphere in which they are. This was the cream and substance of her discourse.

After the talk they had some singsongs and cultural programmes by them snacks were distributed and dispersed to their home cherishing the sweet memories of FIDES.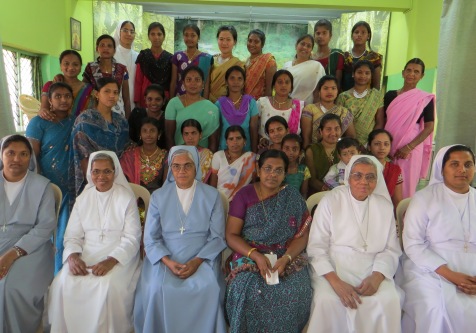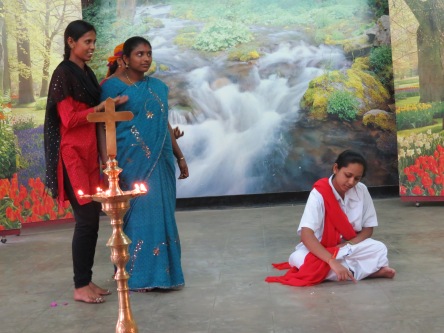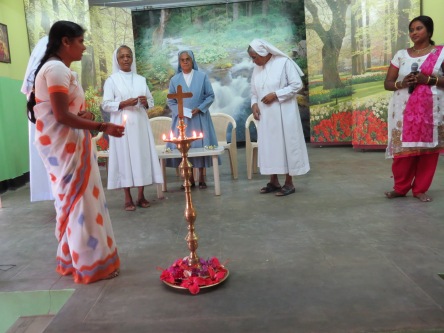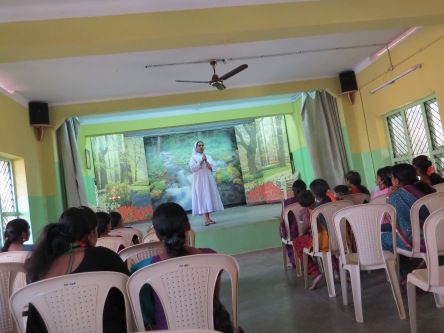 Back