OUR INSPIRATION
Jesus, the Good Shepherd
VISION
Arise to Wholeness
ACTIVITIES OF FIDES
● Awareness sessions
● Counseling
● Skill Training
● Capacity building
● Talks and group sessions
● Seminars
● Family visits
● Exposure visit
● Medical camp
● Prayer meetings
● Net working with other NGOs
● Running of crèche for infants

More+
NEWS & EVENTS
One day animation for the FIDES Staff – 13th of November 2014 Back
Sr. Sumi Joseph the in charge of FIDES organized one day staff animation on God's experience and Commitment and role and responsibility of the staff. The animation meeting started with prayer song to the Holy Spirit, Rev. Fr. Xavier Manavath the Rector of Sanyasa, was the resource person of the day. He explained in the first session about God experience. He stressed the importance of prayer, rosary and meditation.

In the afternoon session he dealt about the commitment in FIDES mission to the poor and marginalized and Jesus carried out this mission. So He has called us to do the same. He shared that salary is not an important in social work but bringing people to God is an important. Finally he gave the tips how to live as a prayerful and committed person in our life and mission. All the staff thanked him for his availability and spending his precious time with us.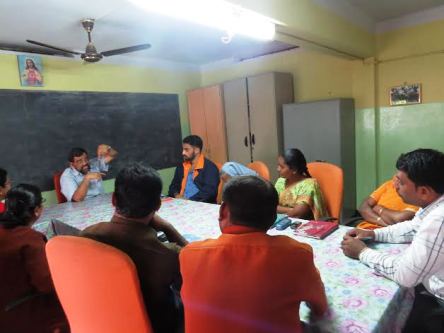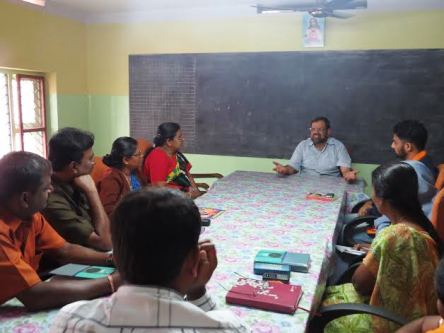 Back