OUR INSPIRATION
Jesus, the Good Shepherd
VISION
Arise to Wholeness
ACTIVITIES OF FIDES
● Awareness sessions
● Counseling
● Skill Training
● Capacity building
● Talks and group sessions
● Seminars
● Family visits
● Exposure visit
● Medical camp
● Prayer meetings
● Net working with other NGOs
● Running of crèche for infants

More+
NEWS & EVENTS
one day summer fest for youthBack
On 23rd April 2013, FIDES organized "Summer Fest" for the youth at Sr.Nancy Memorial hall in Sacred Heart Convent, Bandapura, Bangalore. More than 170 youth participated from Ulsoor, Kaverinagar and surrounding villages. The programme commenced at 10.30 am. with a prayer dance by Ulsoor youth girls invoking God's blessing up on the programme. Mr. Manjunatha B.M delivered a welcome speech to the gathering. Sr. Alice Chacko, the superior and vice provincial of Bangalore province, was the chief guest of the day. Sr. Mary Manjil, Sr.Celine Maria Selvam , and Sr.Sumi Joseph were present for the programme. The sisters and youth inaugurated the programme by lighting the lamp. Sr. Alice chacko gave the inaugural talk to the youth urging them to make use of the day in a fruit full manner and to implement it in each one's life.

Participants were divided into three groups according to the age group. Sr.Alice, in her creative way presented, the 8 steps to attitudinal changes on positive thinking: to be an optimist ,count your blessing, habit of doing it now, continous education for knowledge power, positive self- esteem, Stay away from negative influences, like the things that need to be done, start your day with something positive

Sr.Celine conducted the session on Goal setting in life; through many examples of great personalities of the world like Abraham Lincoln, Mahatma Gandhi, Swami Vivekananda etc... She also gave some tips on how to set goals in life.

Mr.Manjunath, dealt with the topic: Leadership and Team Building. He explained about the qualities of a leader, skills and characteristics of and model leaders.

Sr.Sumi Joseph during the session on ways to develop self esteem highlighted the theme with some video clippings which enabled the youth to understand the topic better.

We concluded the day with a vote of thanks. Youth were very happy and enthusiastic, and they thanked the sisters for conducting the sessions and giving them values for life.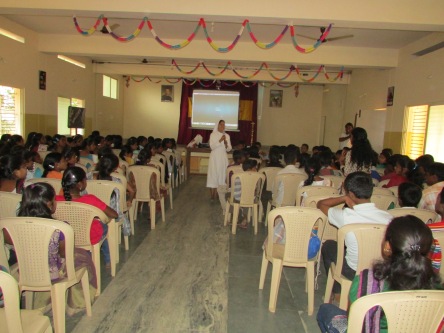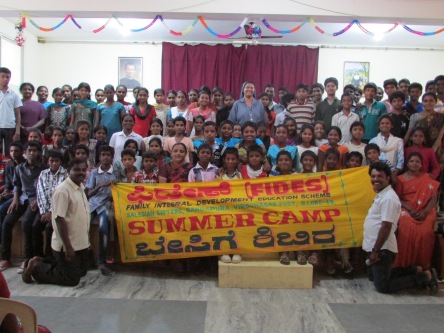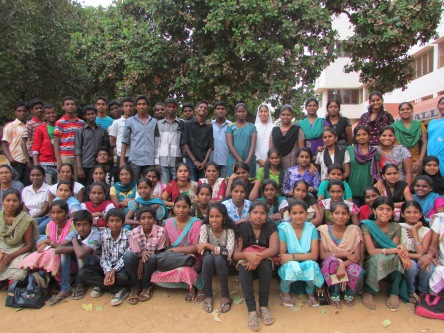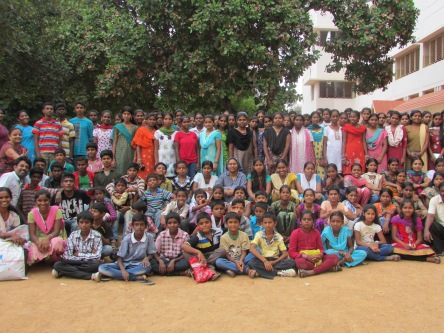 Back