OUR INSPIRATION
Jesus, the Good Shepherd
VISION
Arise to Wholeness
ACTIVITIES OF FIDES
● Awareness sessions
● Counseling
● Skill Training
● Capacity building
● Talks and group sessions
● Seminars
● Family visits
● Exposure visit
● Medical camp
● Prayer meetings
● Net working with other NGOs
● Running of crèche for infants

More+
NEWS & EVENTS
NCP Mela and Children's day celebrationBack
On 8th November 2015 was an unforgettable day in the lives of NCP Children of Kaverinagar and Ulsoor, as we celebrate the NCP mela and children's day in Sr.Nancy memorial hall at 10 am to 4 pm. The celebration started with a prayer invoking God's presence by the NCP students of Kaverinagar. Sr. Sumi welcomed all the children and introduced the programme of the day. Bro. Imbaraj animated the students on the topic of right and duties of the children. Through the video clippings he explained about how to protect oneself; also what is the good touch and bad touch. How they have to be careful in dealing with others.

Miss. Sandhya one of the DB Tech staff had an interactive session on how to study and prepare for exams. After the lunch break DB Tech hostel students conducted one game, followed by Sr. Kamala taught them three action songs. At 3pm NCP children of Kaverinagar and Ulsoor added color to this programme by performing message programme consisting of skit, dance and songs guided and supported by the youth of Kaverinagar. Around 95 children participated in this programme.

Sr. Mary Manjil appreciated the children and gave a children's day message by exhorting the children to follow the example of our former Prime Minister Jawaharlal Nehru and become a useful and honest citizen for our country.

The presence sof Many Sisters, youth from Kaverinagar, Fides and DB Tech staff and students added more joy and color to this programme. Mr. Samuel proposed the vote of thanks.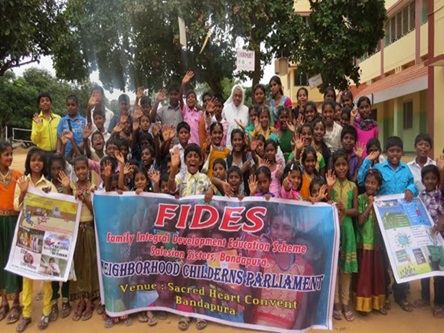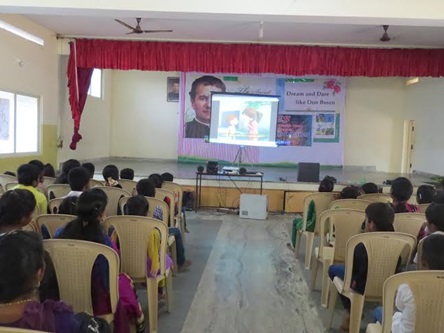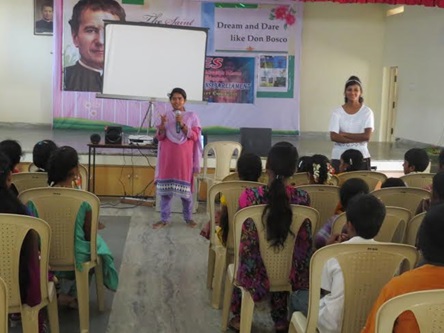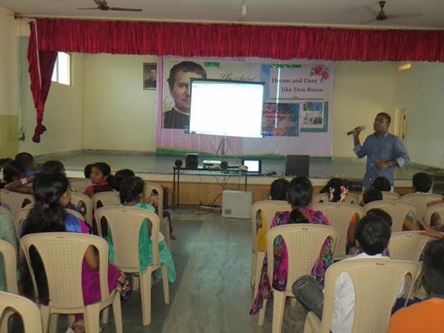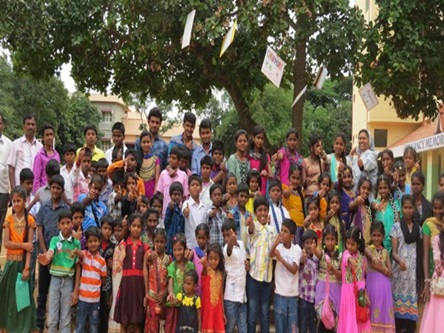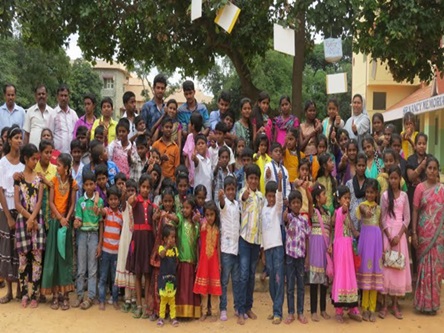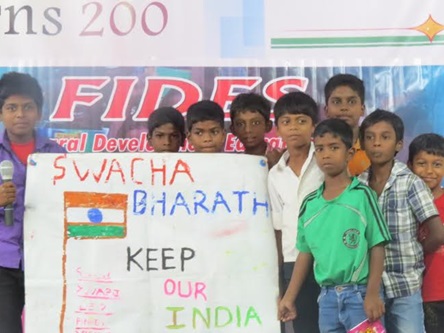 Back