OUR INSPIRATION
Jesus, the Good Shepherd
VISION
Arise to Wholeness
ACTIVITIES OF FIDES
● Awareness sessions
● Counseling
● Skill Training
● Capacity building
● Talks and group sessions
● Seminars
● Family visits
● Exposure visit
● Medical camp
● Prayer meetings
● Net working with other NGOs
● Running of crèche for infants

More+
NEWS & EVENTS
NCP Mela and Child right Awareness Rally Back
FIDES organized awareness Rally on Child protection and cleanliness along with NCP mela on 30th of November 2014 at Kaverinagar Slum. According to the agenda of the day at 10.30am all the NCP groups, Youth and SHG's assembled in Kaverinagar entrance. All the participants began the Rally by holding the placards and shouted slogans about protecting the rights of children and swatcha Bharath (clean India).The rally comes to an end after walking in the main roads of Kaverinagar.

After the Rally, NCP Mela programme began with prayer dance to the Almighty God. The Dignitries of the day were Dr. Ajith Kumar the member of Kannada Sahithya Parishath Mahadevapura, Sr. Anna Chacko superior of SHC, Mr. Mylarappa the school Head Master and Sr. Mary Manjil. Sr. Anna Karuveil, Sr. Balarani, Sr. Sumi. and a good number of people also were present for the programme. Mr.Manjunath a staff of FIDES welcomed the gathering. All the guests inaugurated the programme by lighting the lamp. Dr. Ajith Kumar the Chief Guest delivered the inaugural speech. He spoke about the importance and responsibility of each one to keep clean our home, surroundings and village. He said that if we are faithful to it we will enjoy good health. He also spoke about the importance of growing the plants in the house premises. He encouraged the children and the youth for their interest to keep clean the surrounding and their courage to come forward to make known to the people the importance of the clean India. Sr. Anna Chacko in her message stressed that children are the precious gift who needs to be cared and nurtured.

Each NCP group children performed wonderful cultural programmes like Song, Dance, Skit on the Harassment and protection of Children and also on the awareness of cleanliness. All the children and youth were very enthusiastic and took part in Rally as well as in the programme and made the day a successful one. At the end one of the youth, Miss Jasmine thanked each and every one who supported and who attend the programme .Finally with the National Anthem the programme came to an end.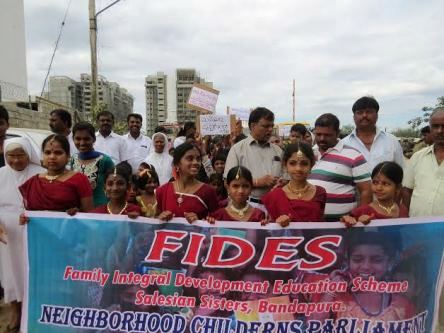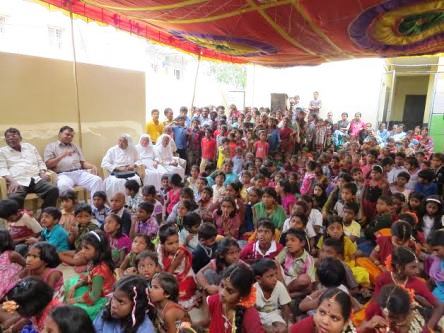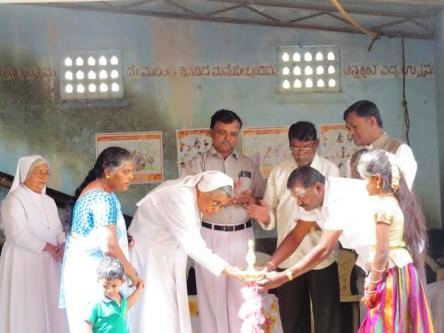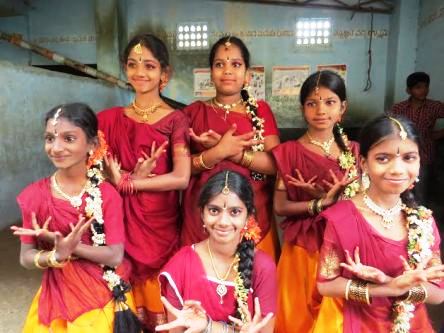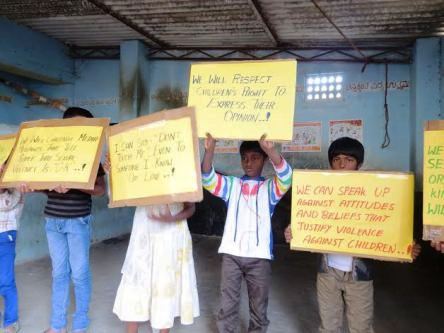 Back