OUR INSPIRATION
Jesus, the Good Shepherd
VISION
Arise to Wholeness
ACTIVITIES OF FIDES
● Awareness sessions
● Counseling
● Skill Training
● Capacity building
● Talks and group sessions
● Seminars
● Family visits
● Exposure visit
● Medical camp
● Prayer meetings
● Net working with other NGOs
● Running of crèche for infants

More+
NEWS & EVENTS
National sports day for NCP and Coaching class children.
The children were caged for about one and a half years. As rays of sunlight, FIDES and the Auxilium youth had organized a sports day for all the NCP and coaching class children at Auxilium school camps on 28 th august 2021. Children from Chinnaganahalli, Bandapura, MR Colony, Kondaspura, Ramaiya Colony & Water tank gathered at FIDES by 2:30 PM.

Covid has not only affected the human body but also affected their minds. Having a healthy mind is important as having a healthy body, probably, the efforts made by FIDES Animators and the youth of Bandapura made all the children genuinely happy.

More than 150 children, 5 animators, and 15 youth were present for the event. The youth conducted about 10 games and prizes were distributed for all the winners by Sr. Monica the superior of Provincial house.

At the end children were made happy with Covid prevention kits such as bath soap, washing soap, and sanitizer and mask each, provided by CDEW Society through NDF. Children were also sweets and fruits followed by animators accompanied them back home safely.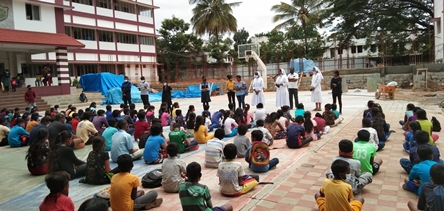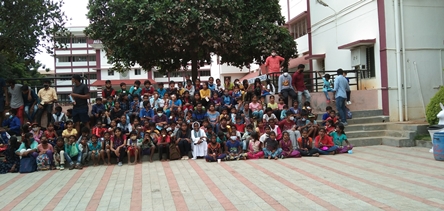 Back