OUR INSPIRATION
Jesus, the Good Shepherd
VISION
Arise to Wholeness
ACTIVITIES OF FIDES
● Awareness sessions
● Counseling
● Skill Training
● Capacity building
● Talks and group sessions
● Seminars
● Family visits
● Exposure visit
● Medical camp
● Prayer meetings
● Net working with other NGOs
● Running of crèche for infants

More+
NEWS & EVENTS
Medical camp at Kaverinagar slum Back
"Good health is not something we can buy, however it can be an extremely valuable saving account" says Anne Wilson Schaef. Keeping this in mind FIDES organised free medical camp for the slum dwellers of Kaverinagar, Bangalore, India on 07 June 2014.

The Medical Camp was conducted in a Government School at Kaverinagar in collaboration with MV Jayaram (MVJ) Medical College and Global Eye Foundation from Hoskote, Bangalore. Mr. N. Pillappa the Member of Bruhat Bangalore Mahanagara Palike (BBMP) inaugurated the medical camp. Present were Sr. Anna Chacko, Animator of Sacred Heart Convent and Mr. Ellappa a social worker and well wisher of FIDES and a good number of slum dwellers of Kaverinagar.

The Camp was for Eye, ENT, Gynaecology, Paediatrics, Dental, Orthopaedics and Dermathology and common alments like head ache, cough cold and fever. Opportunity was offered for Blood test for diabetes. A team of 45 Doctors, nurses and technicians rendered their service withmuch dedication and love.

More than 650 patients benefited from this camp. Twwenty one Cataract operations. Medicine and Spectacles were given free of Cost.

The presence of Sr. Cresentia D'Almeida, Provincial was very encouraging as she spent some time in the camp, visiting the various department.

The people of Kaverinagar are grateful to FIDES for organizing the Camp. They are thankful also to the Doctors of MVJ and Global Eye Foundation and to the sponsors for their generous availability and service. We would like to highlight the fact that for this Medical Camp every thing was sponsored by the local people.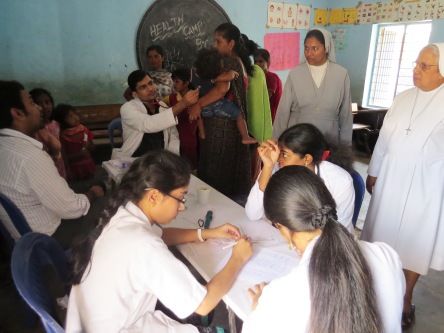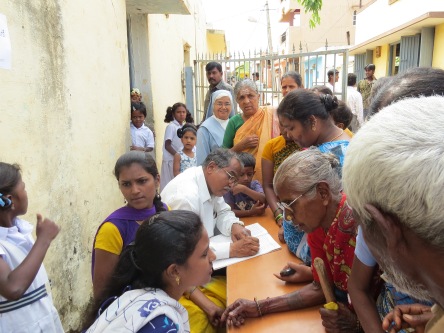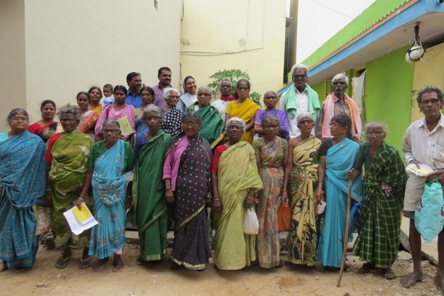 Back