OUR INSPIRATION
Jesus, the Good Shepherd
VISION
Arise to Wholeness
ACTIVITIES OF FIDES
● Awareness sessions
● Counseling
● Skill Training
● Capacity building
● Talks and group sessions
● Seminars
● Family visits
● Exposure visit
● Medical camp
● Prayer meetings
● Net working with other NGOs
● Running of crèche for infants

More+
NEWS & EVENTS
Life skill training for the youth – 2017Back

"YOU MUST BE THE CHANGE YOU WISH TO SEE IN THE WORLD" -MAHATMA GANDHI

On 17/09/2017 FIDES took an initiative to organize a programme for youth on "Life Coping Skills and Personality Development". The entire program was co-ordinated by CDEW and FIDES for the students of Don Bosco tech and also for the youth from Kaveri Nagar, Village and Ulsoor.

The seminar started with registration. Three students from Kristu Jayanti College were also part of the programme and they were asked to volunteer for the programme. The number of participants was 45. In the first session sister Sr. Alice, the resource person highlighted the importance of change in a person's life and how the youth of today should possess a positive approach towards their life, and to get rid of old memories, habits and other burdens. A video on the hard life an eagle was shown to the audience in order to give them an idea that sometimes we have to get rid of all our burdens like an eagle do and then one can be happy and content in their life. This session also comprised of small ice breaking sessions and then it came to an end.

The session resumed at 1:00 pm and it was on "Personality Development". Personality development is relatively enduring pattern of thoughts, feelings and behaviors that distinguishes individuals from one another. The other focus areas were the negative effects of comparing oneself with others and also about helping ourselves and others which makes us happy. This session was more theoretical. It also included the managing and recognizing one's mistakes and how he or she can become a better human being.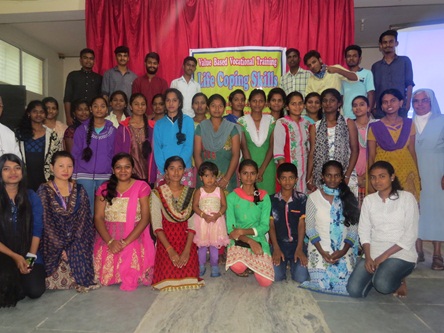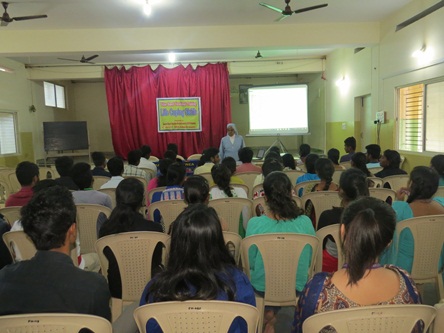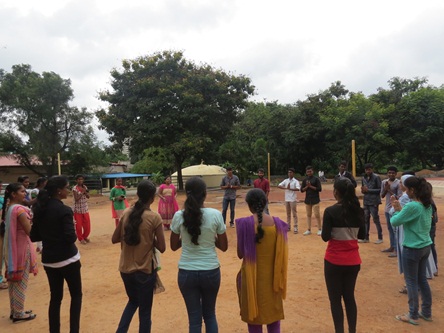 Back