OUR INSPIRATION
Jesus, the Good Shepherd
VISION
Arise to Wholeness
ACTIVITIES OF FIDES
● Awareness sessions
● Counseling
● Skill Training
● Capacity building
● Talks and group sessions
● Seminars
● Family visits
● Exposure visit
● Medical camp
● Prayer meetings
● Net working with other NGOs
● Running of crèche for infants

More+
NEWS & EVENTS
Free Mega Medical Camp Back
Healthy citizens are the greatest asset any country can have and when health is absent, wisdom cannot reveal itself, art cannot manifest, strength cannot fight, wealth becomes useless, and intelligence cannot be applied keeping this in mind FIDES organised Free Mega Medical Camp on 30th January 2014, at Sacred Heart Convent campus, Bandapura, Bangalore- 49. The camp began with a prayer invoking God's blessings on us. Sr.Crescentia D'Almeida the Provincial of Bangalore province, and Mrs. Dharani the Chief Administrator of the MVJ medical college, Hoskote, inaugurated the camp by cutting the ribbon. Both the invitees exhorted the people to make use of this golden opportunity.

More than 700 people came for the camp including Government School children from two schools with their Headmasters. The doctors of MVJ medical college examined the patients. In all there were 42 Doctors and staff Nurses and Lab Technicians from various departments such as Dental, Paediatrics, OBG, Orthopaedic, Dermatology, and ENT. And the doctors of GEF (Global Eye Foundation) hospital, Hoskote examined Eyes. Dr. Harish K. N from DCC Dental clinic came to assist the people with Dental problem.

FIDES provided free medicines for the patients. During the camp 35 patients were indentified with cataract and only 17 of them were taken to GEF Hospital at Hoskote and were operated. While others were found with Diabetics and could not operate on them. Free Spectacles were also given for the people with defective vision. The doctors, nurses and the technicians of MVJ and GEF hospital examined the people and gave them the treatment patiently. All were treated and some cases were referred to MVJ and GEF hospital Hoskote.

Views of the people.
● The beneficiaries of medical camp were happy and satisfied with doctors and their services.
● The people of the locality requested FIDES that more camps should be conducted here and in Kaverinagar and
Ulsoor slums.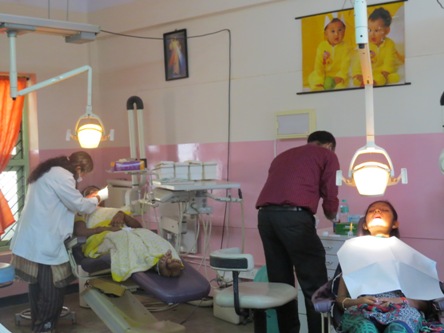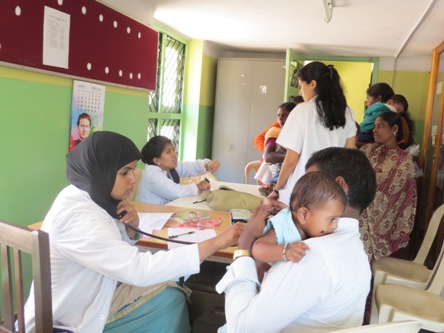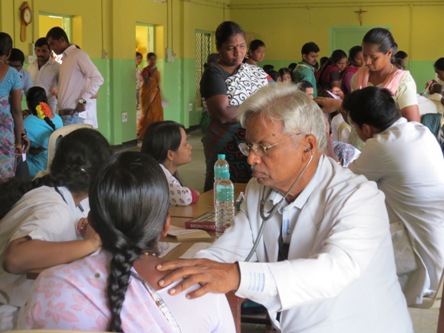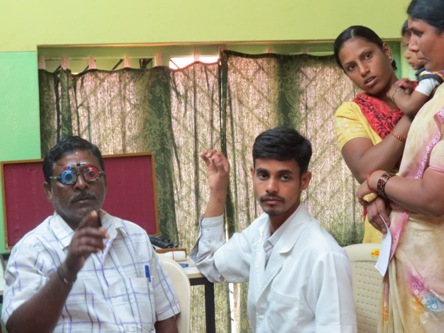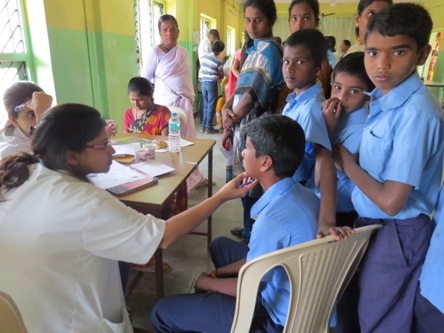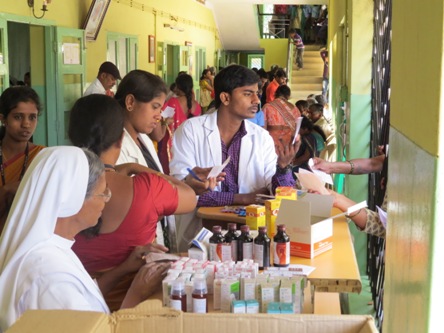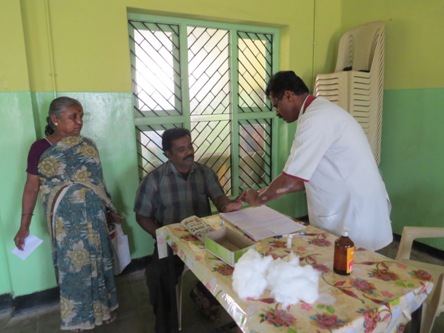 Back