OUR INSPIRATION
Jesus, the Good Shepherd
VISION
Arise to Wholeness
ACTIVITIES OF FIDES
● Awareness sessions
● Counseling
● Skill Training
● Capacity building
● Talks and group sessions
● Seminars
● Family visits
● Exposure visit
● Medical camp
● Prayer meetings
● Net working with other NGOs
● Running of crèche for infants

More+
NEWS & EVENTS
Congratulation! Appreciation! Gratitude! Back
We are grateful to Dr. Harish for his dedicated service in our dental Clinic. Every Sunday he comes to our Clinic to give his free service. Around 10 to 15 poor people of our locality come on every Sunday for the dental treatment. Dr. Harish is very regular and committed; he renders this service with lots of love and respect without expecting anything not even a word of thanks..... We highly appreciate His generosity. FIDES, under the able leadership of
Sr. Sumi has already conducted dental camps for two Government schools. She is planning to reach out to all the Government schools in our Taluk in the near future.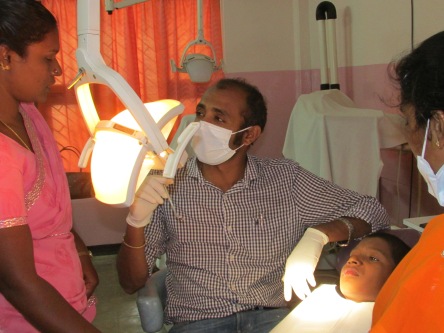 Back