OUR INSPIRATION
Jesus, the Good Shepherd
VISION
Arise to Wholeness
ACTIVITIES OF FIDES
● Awareness sessions
● Counseling
● Skill Training
● Capacity building
● Talks and group sessions
● Seminars
● Family visits
● Exposure visit
● Medical camp
● Prayer meetings
● Net working with other NGOs
● Running of crèche for infants

More+
NEWS & EVENTS
DB TECH STUDENTS COMPETITION Back

July 15, 2015 DB Tech students of FIDES institution celebrated WORLD YOUTH SKILL DAY. Students had many competitions which were held in Sr. Nancy Memorial hall.

In the morning students had a guest lecture by Mr.Devesh a final year engineering student of KVBC College. He gave a speech on the skill each one has in them and how to develop them. Students were inspired by his encouraging words and enjoyed the class.

After the guest lecture painting competition was held in the hall. The theme given to the students was about NATURE. Each one participated in the event and exhibited their talents. After the event the paintings were displayed for the final judgment.

After the lunch break this event was followed by the SPEECH competition. The students were given 3 different topics to speak on. The topics were Population in India, Life in Bangalore and Women harassment. Each one selected a topic of their choice and spoke on it for 2 to 3 minutes.

The competition continued by the next event that is ESSAY writing. Everyone took active part and wrote the essay on the topic Pollution. Each one expressed their views on the environment pollution and the effects of pollution on the living things.

The students were divided into two groups for the next event DEBATE. Students had a debate on whether college students should use mobiles or not. The event was very interesting because each one had a point to share. Finally the topic was concluded by saying that using mobile is nothing wrong but depends on how you use it.

The last event for the day was MODEL PREPARATION. Each one displayed their models which were made out of paper, plastic and cardboard. Sisters of the convent also participated in all the events to encourage the students.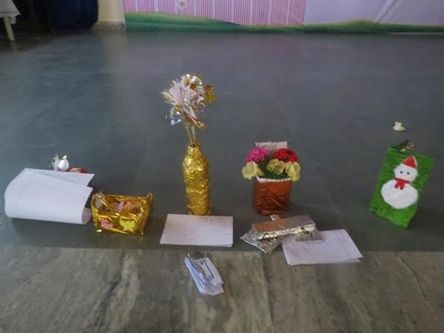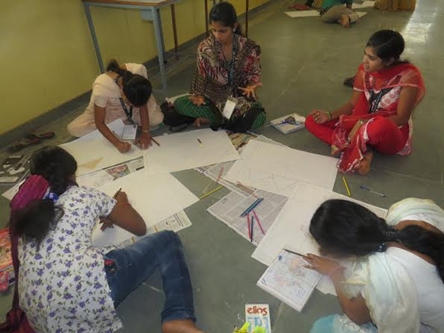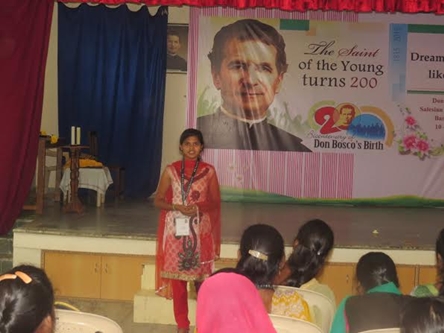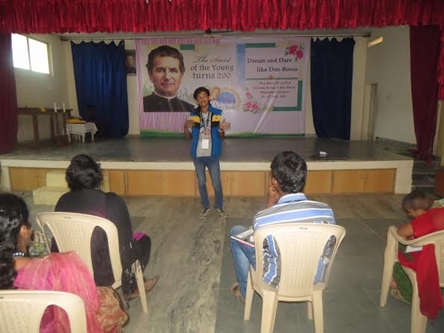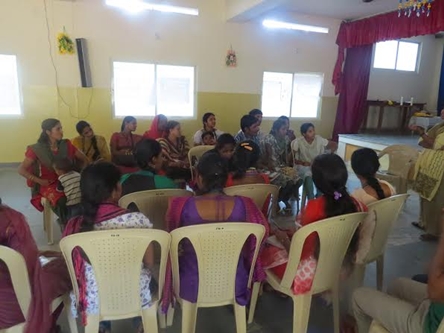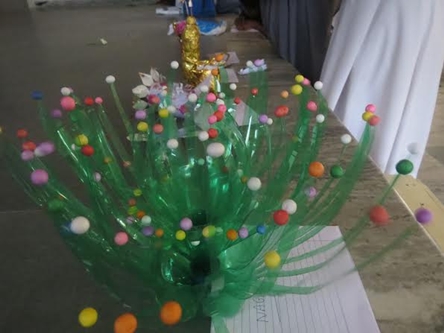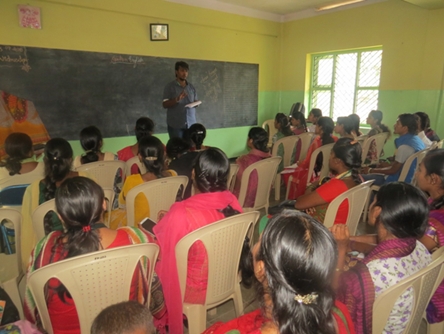 Back