OUR INSPIRATION
Jesus, the Good Shepherd
VISION
Arise to Wholeness
ACTIVITIES OF FIDES
● Awareness sessions
● Counseling
● Skill Training
● Capacity building
● Talks and group sessions
● Seminars
● Family visits
● Exposure visit
● Medical camp
● Prayer meetings
● Net working with other NGOs
● Running of crèche for infants

More+
NEWS & EVENTS
CLEANING PROGRAMME IN KAVERINAGAR Back
Solidarity is not a feeling of vague compassion or shallow distress at the misfortunes of so many people, both near and far. On the contrary, it is a firm and persevering determination to commit oneself to the common good of all. We are all connected to one another, one way or the other and we contribute to the well being of each other.

This felling of solidarity lead FIDES Staff members to come forward and motivate the Youth of Kaverinagar to launch a cleaning programme The unhygienic living condition of the thickly populated slum area of Kaverinagar was a cause of many sickness especially during this mansoon season. One could hardly step in because of the heaped up garbage. FIDES Staff along with the youth of the area on 5th July 2013, cleaned the roads and drainages and created the awareness to the local people to keep the surroundings clean. They also explained to the people about the different sicknesses like viral fever, Dengue, and malaria. More than 20 youth enthusiastically participated in the cleaning programme also we gave memorandum to the commissioner of BBMP. We are happy to note that the authorities paid heed to our memorandum cleaned the rest of the garbage heaps where we could not reach to.

Sr. Sumi thanked and appreciated all of them for their active cooperation and participation and encouraged them to take up such social activities more often.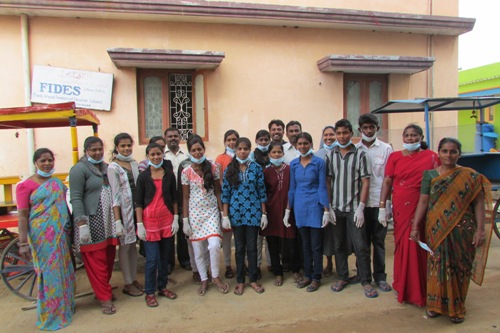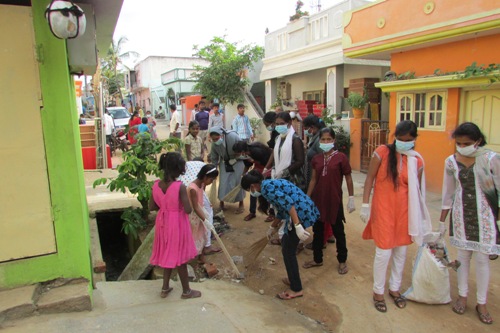 Back