OUR INSPIRATION
Jesus, the Good Shepherd
VISION
Arise to Wholeness
ACTIVITIES OF FIDES
• Awareness sessions
• Counseling
• Skill Training
• Capacity building
• Talks and group sessions
• Seminars
• Family visits
• Exposure visit
• Medical camp
• Prayer meetings
• Net working with other NGOs
• Running of crèche for infants

More+
Children's day and Christmas Celebration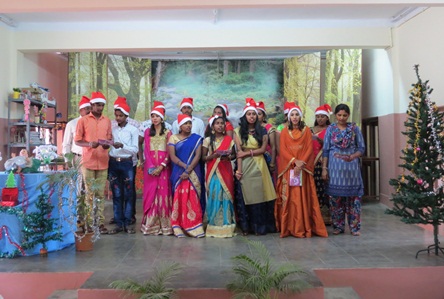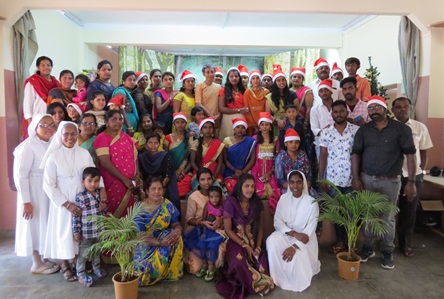 The children's day coupled with Christmas celebration was celebrated on 8th December 2019 with the theme "Every child has a right to be happy " 186 children from Ulsoor, Kaverinagar, Bandapura, Chinnaganahalli, Hiranadahalli, Kondaspura and Cheemasandra took active participation.

Sr. Monica the Superior urged the children to be honest, truthful then we would be king and queen of our country, home and nation. Sr. Elizabeth Pothan explained that God is present where there is no racial discrimination, differentiation between rich and poor. Sr. Rosy Lopez the CDEW Director inspired the children with few moral stories to give full participation in Neighbourhood Children's Parliament formation.

Mr. Antony Raj explained to the children the importance of Child rights, functioning of Neighbourhood Children's Parliament, child labour, good and bad touch with inspirational videos .

They had the games and talent show. They were served delicious lunch and nutritious refreshments. Youth and staff took active participation.