OUR INSPIRATION
Jesus, the Good Shepherd
VISION
Arise to Wholeness
ACTIVITIES OF FIDES
● Awareness sessions
● Counseling
● Skill Training
● Capacity building
● Talks and group sessions
● Seminars
● Family visits
● Exposure visit
● Medical camp
● Prayer meetings
● Net working with other NGOs
● Running of crèche for infants

More+
NEWS & EVENTS
Adoption letter writing and money distribution -2018Back

Adoption money distribution and Easter letter writing were held in FIDES for the students from Ulsoor, Kaveringar and Villages, from January 13th to 15th, 2018. The parents along with their children came to FIDES office to receive the adoption money and to write Easter wishes letter to the benefactors. 200 students were present during these 3 days.

The remaining students who were eligible for the adoption money were given the same on 21st January. The students and parents were eagerly waiting to wish the benefactors and receiving the education help during this year. The letters were reviewed and corrected by the Directress Sr. Sumi, staffs and Volunteers. The management did the money distribution.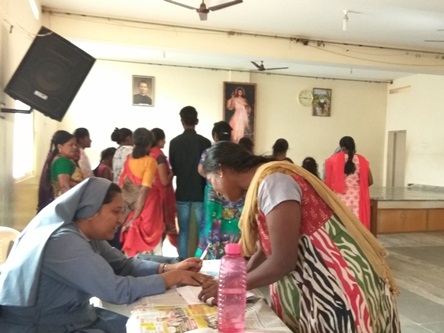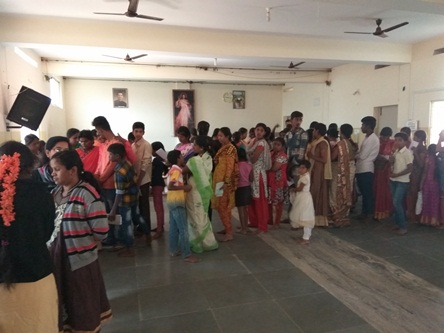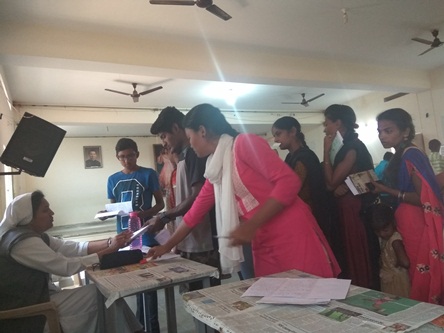 Back