OUR INSPIRATION
Jesus, the Good Shepherd
VISION
Arise to Wholeness
ACTIVITIES OF FIDES
● Awareness sessions
● Counseling
● Skill Training
● Capacity building
● Talks and group sessions
● Seminars
● Family visits
● Exposure visit
● Medical camp
● Prayer meetings
● Net working with other NGOs
● Running of crèche for infants

More+
NEWS & EVENTS
Youth day -2022

On 13 th February 2022, Youth day 2022 program was conducted at FIDES with all the centres - Kaverinager. Ulsoor, Anadpura and Bandapura. 60 Auxilium Youth actively participated in the program. The long awaited day started formally through registration. Followed by the official inauguration. Sr. Monica Thomas superior of Sacred Heart Convent, Sr.Molly Joseph superior of Sacred Heart Training Centre, Sr. Rosy Lopez Directress of CDEW Society and Sr.Nirmala Joseph Regional youth director were the Guests of the day. Kaveri- nagar youth invoked the presence of God through a dance with smiling faces. The Chief Guest of the day Sr. Monica addressed the youth by her inaugural message related to the theme and motivated the youth to rise up as an individual to protect Mother Earth. This was followed by a video which focused on the reuse and reduce of plastics.

Sr. Rosy in her speech highlighted that individuals have to move from EGO to ECO, also challenged the youth with two questions.

a) What concrete action can an individual take to build Mother Earth? b) How can an individual be responsible for the care of common home? Sr. Nirmala shared her true experience of life while travelling on a train brought out the meaning of respect and cleanliness and also a story that tells the relationship between tree and the man and the sacrifice. She concluded saying - WELL BEGUN IS HALF DONE.

The inauguration ended with photo session with the youth and guests. Sr.Maria Rajeshwari the Vice Principal and youth animator of Auxilium school enlightened the youth with the topic "Auxilium Youth Movement and its functions". She briefed the background, goals, reasons and aim of AYM through her interactive and insightful session. Lunch was prepared by the FIDES staff and was served for all.

Fr. Vivek SDB professor and liturgical animator at Kristhujoythi College gave a very lively session connecting relationship with the theme Ecology is personality. Having good relationship with each other and with nature makes a person happy.

As a part of the event and to bring out more enthusiasm among the youth - Sports was conducted under the guidance of Mr. Girish the PT teacher of Auxilium school Bandapura, VOLLEY BALL for boys and THROW BALL for girls and winners of each were given a prize as appreciation for the active participation. It was a joyful and memorable day for everyone!

With "Vote of Thanks" delivered by Mr. Tharun Kaverinager youth, thanking the Guests and the participants, the programme was concluded. For all the supporting staffs were honoured with a saplings. Snacks were distributed for all. The youth returned home carrying happy memories of the beautiful day!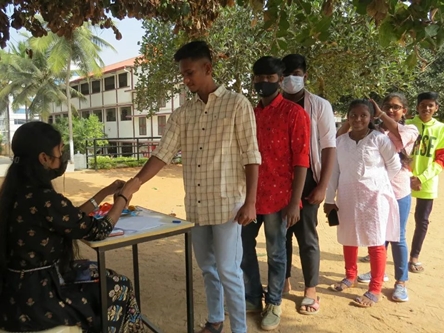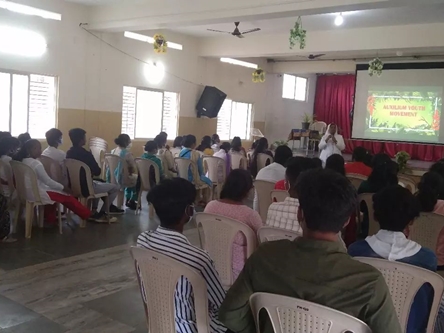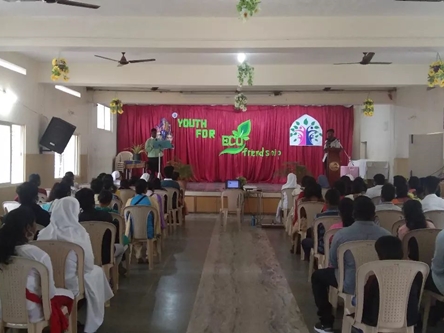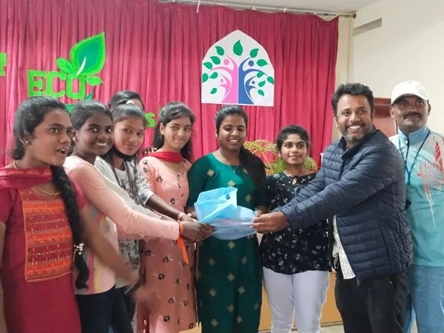 Back