OUR INSPIRATION
Jesus, the Good Shepherd
VISION
Arise to Wholeness
ACTIVITIES OF FIDES
● Awareness sessions
● Counseling
● Skill Training
● Capacity building
● Talks and group sessions
● Seminars
● Family visits
● Exposure visit
● Medical camp
● Prayer meetings
● Net working with other NGOs
● Running of crèche for infants

More+
NEWS & EVENTS
Women's Day 2022 at FIDES, Bangalore.
Celebration of Women's Day 2022 at FIDES, Bangalore.

About 600 women were present for the occasion.

Sr. Rosy Lopez, the Director of CDEW the President of the Day introduced the theme of Women's Day 2022 "Gender equality today for a sustainable tomorrow"" and said let the women come in equal power with men. For women with great will power makes everything possible

DR CHANDARAKANTHI. L the Associate Professor of University Law College Bangalore the CHIEF GUEST stressed that Women must be able and equipped to do everything. She brought to the notice and awareness of all present the various laws pertaining to women's right.

SRI. MANJUNATHA the Executive Officer of East Thaluk Bangalore in his edifying talk portrayed two mothers. Mother the Earth who protects and provides us everything and the Mother the woman of the family who shows love, care and makes sacrifices for her family and children but is exploited often.

SRI. LINGARAJU ARSU EX CEO of Genisys, Mahadevapura Task Force Convener Bangalore addressed the gathering stressing the point that women and men must play complementary role in the family by shouldering the responsibilities equally.

Women and children from different villages entertained the gathering with their rhythmic and colorful performance. FIDES Youth Group conveyed a powerful message, about the roles that woman plays as daughter, sister, wife and mother, sacrificing themselves for their family, through a skit.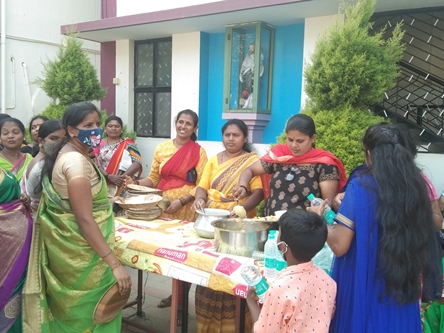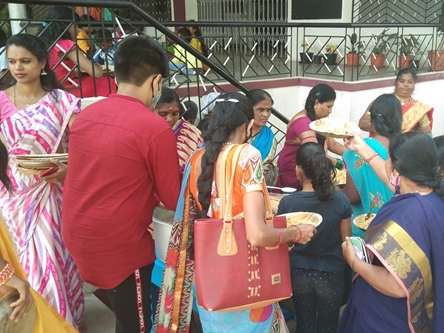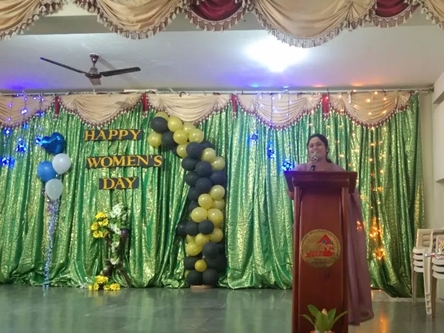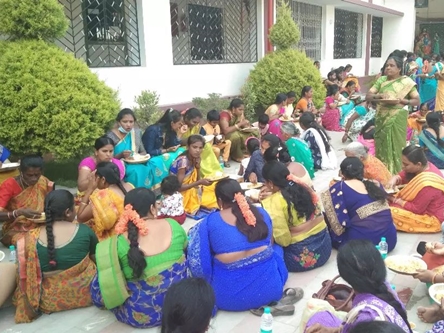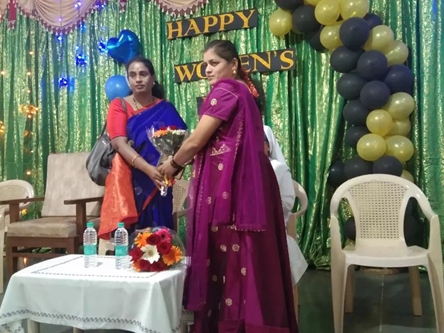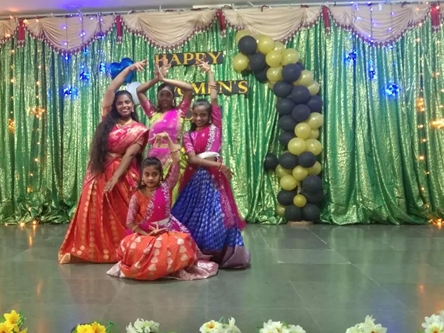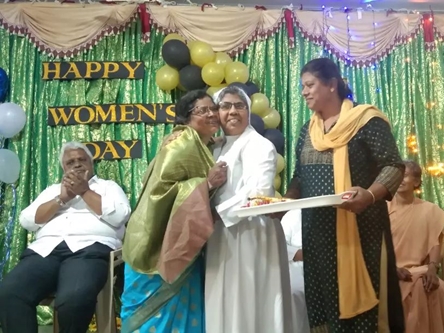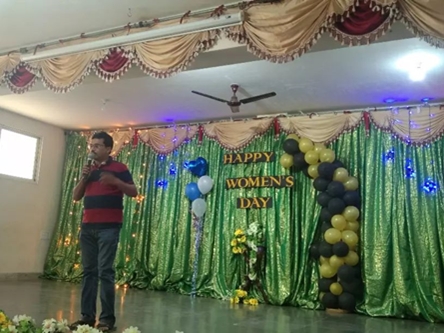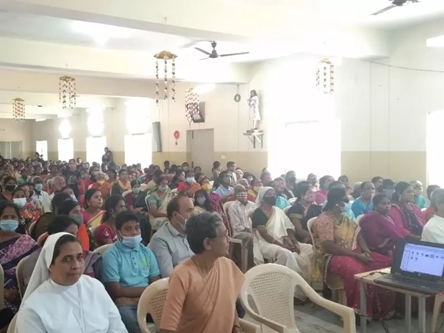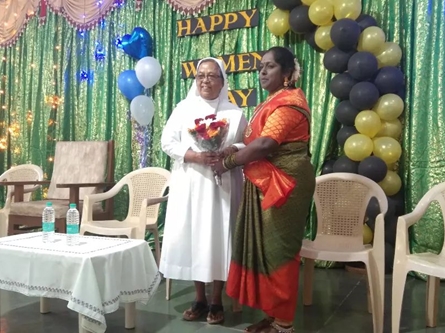 Back