OUR INSPIRATION
Jesus, the Good Shepherd
VISION
Arise to Wholeness
ACTIVITIES OF FIDES
● Awareness sessions
● Counseling
● Skill Training
● Capacity building
● Talks and group sessions
● Seminars
● Family visits
● Exposure visit
● Medical camp
● Prayer meetings
● Net working with other NGOs
● Running of crèche for infants

More+
NEWS & EVENTS
Summer Camp at Kaveri-Nagar

Date : 20 –21 st May 2022
Event : Summer camp – 2022
Place : Kaveri Nager
Participants : 70 NCP children
Facilitators : 3 youth/ animators and Sr.Vennila (event organizer)

On 20 th and 21 st of April 2022, FIDES organized two days of Summer Camp for the NCP and the other neighbouring children. Sr. Venilla and the NCP animators were the resource persons. They made the summer camp brighter and more effervescent. They organized numerous activities. FIDES staffs transformed as chefs and helped out in preparing food and extend their helping hand in other voluntary services. There were more than 70 children participated and benefited through the summer camp. The schedule and the activities of the summer camp are as follows

Time table:-
10:00 to 10:30 - Yoga and Prayer
10:30 to 11:30 - Life skills or value education
11:30 to 12:30 - Dance or Aerobic
12:30 to 01.00 - Craft work
01:00 to 02:00 - lunch and Sing songs/action song
02:00 to 02:30 - English
02:30 to 03:00 - Drawing
03:00 to 03:30 - Group activity/ games.

Day 1
The first day of summer camp was on 20 th April, 2022. The day began with the prayer. A session on yoga was arranged for the children. After the lighting of the lamp, Sr.Vennila delivered the inaugural speech. She encouraged the children to grab every opportunity and asked them to mould themselves. The first activity of the day was meditation. Because meditation brings calmness and creates positive viberation.After the meditation the innovative and brand new sessions like aerobics, enlightening sittings, active sessions, life skills and spoken English were arranged for the children. Morning was packed with all the above activities and after the lunch the second part of the summer camp began.
The afternoon sessions loaded with art, hand crafts, dance, action songs and party games. The day -1 ended with the prayer, evaluation, guidelines and instructions for the next day. Children were given snacks in the evening and departed to their digs.

Day 2
The second day of the summer camp was kicked off with much enthusiasm among the children.The programmes and activities of day 2 included individual and group competitions in the morning. The afternoon sessions were engaged with talentia. Children thanked the staffs Ms. Arputhamary and Mr. Narayanaswamy the animators,Mr. Vigeneshwaran, Mr.Tharun and Ms AnuPriya for their dedication and contribution towards the successful completion of the two days summer camp with the help and witty guidance of Sr.Venillawho is an incharge of NCP. Sr.Vennila thanked the benefactors who supported the children with food, snacks, books and other necessary things. At the end of the day kids were euphoric and gained knowledge during the two days of summer camp at Kaveri Nagar that was organised by FIDES. Children requested Sr.Vennila to extend days of the summer camp in the coming years.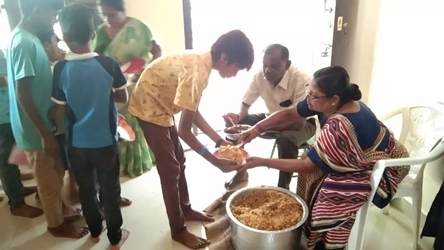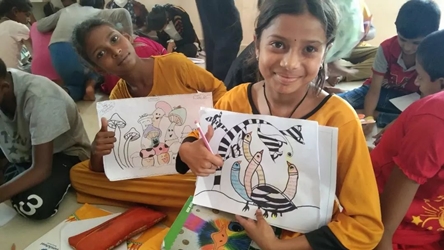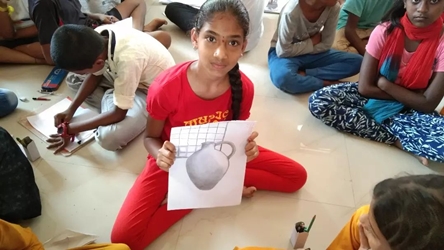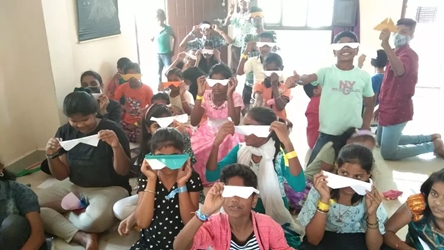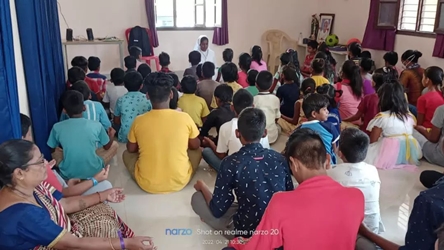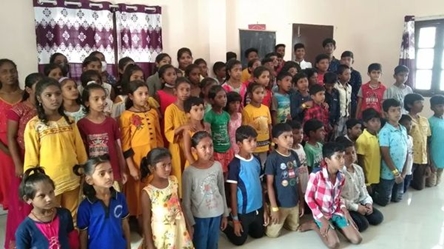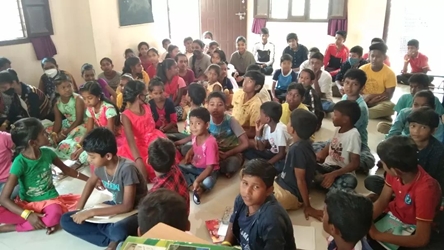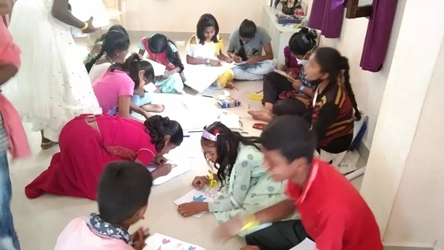 Back