OUR INSPIRATION
Jesus, the Good Shepherd
VISION
Arise to Wholeness
ACTIVITIES OF FIDES
● Awareness sessions
● Counseling
● Skill Training
● Capacity building
● Talks and group sessions
● Seminars
● Family visits
● Exposure visit
● Medical camp
● Prayer meetings
● Net working with other NGOs
● Running of crèche for infants

More+
NEWS & EVENTS
INDEPENDENCE DAY CELEBRATION Back
On 17th August, 2013 at kaverinagar the Auxilium youth celebrated the Independence Day for the children. The chief Guest of the day was sr. Alice Chacko the vice provincial of Bangalore province, and the Directress of CDEW Sr, Rosy Lopez. Sr. Sumi Joseph, Mr. Barnabas were the guest of honor. The celebration started with prayer song invoking God's presence. Miss jasmine welcomed the dignitaries and the gathering. The NCP children presented two dances in tune with the patriotism. The children presented three great freedom fighters in the form of fancy dress, Mahatma Gandhi, Nehru and Bakhath sigh. Miss. Anusha explained their contribution for the Nation.

Sr. Alice Chacko enlightened the children about what is Independence? What is freedom? What India should be? And children said in one chorus "we need an India that is clean, peaceful and safe". Mr. Santhosh one of youth exhibited his talents through mimicry. The Youth gave message programme for the children. Mr. Samuel explained children about the importance of the day. How they can become tomorrow's leaders. The sisters congratulated the Youth for organizing such a wonderful programme. After this Miss Divya thanked the gathering followed by National anthem.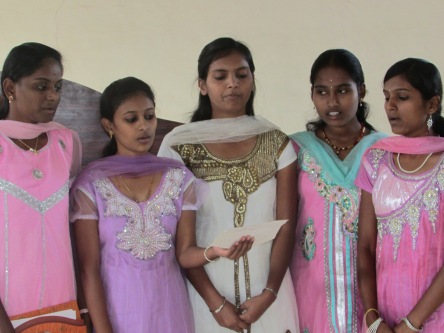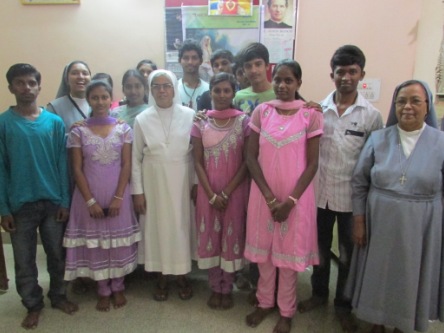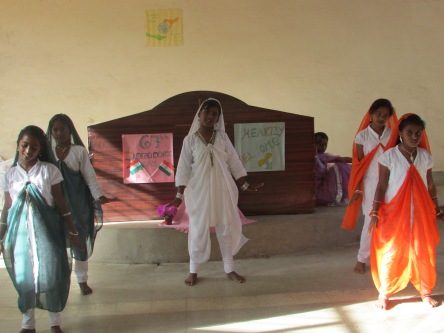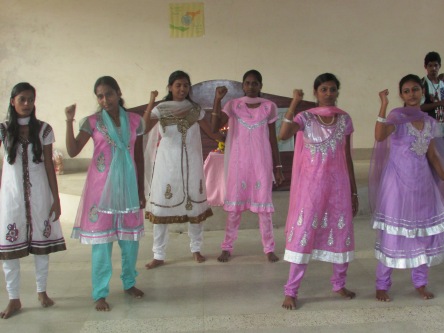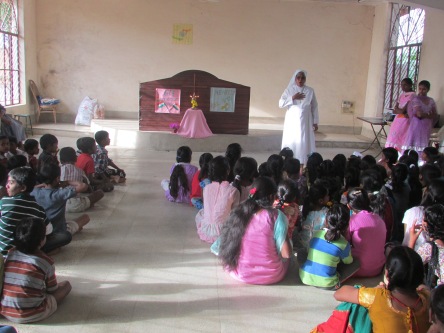 Back