OUR INSPIRATION
Jesus, the Good Shepherd
VISION
Arise to Wholeness
ACTIVITIES OF FIDES
● Awareness sessions
● Counseling
● Skill Training
● Capacity building
● Talks and group sessions
● Seminars
● Family visits
● Exposure visit
● Medical camp
● Prayer meetings
● Net working with other NGOs
● Running of crèche for infants

More+
NEWS & EVENTS
DISTRIBUTION OF FOOD KITS TO 100 ONLINE STUDENTS.
Date: 17 th August 2021
Event: Food kits distribution
Participants: 100 students

Did anyone ever imagine at the beginning of 2020. The tiny virus would enter our motherland and cause great turmoil in the lives of many. Two years of uncertainty. The world became silent. Fear entered the heart of every human being. Then like a spark in the darkness, Quest alliance took a daring step, in providing all the means possible for the students to learn and to get jobs. Quest empowered the facilitators through many training programs and made them efficient for online classes. Quest made learning possible through online class, job fair and job placement. Now it has come forward with food packets, inhalers and Mobiles for the students who need of them.

On 17th August 2021 CDEW Avalahalli - FIDES reached out to 100 students both present and the post with food kits and 25 inhalers with the generous support of Quest Alliance.

"The food kit that you provided us is the food for tomorrow" was the thought of Mr. Vinay's mother who is one of the trainee. "Thank you so much for providing us with the food kits in this crisis situation" said Mrs. Manjula, was one of the trainees". All the beneficiaries were filled with joy and gratitude the help.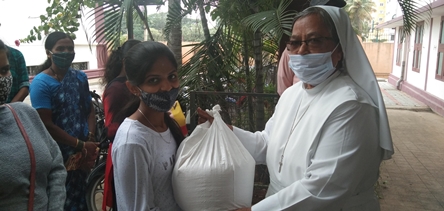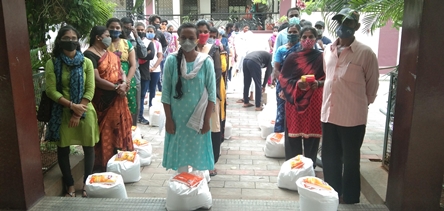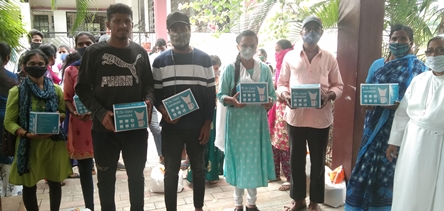 Back