OUR INSPIRATION
Jesus, the Good Shepherd
VISION
Arise to Wholeness
ACTIVITIES OF FIDES
● Awareness sessions
● Counseling
● Skill Training
● Capacity building
● Talks and group sessions
● Seminars
● Family visits
● Exposure visit
● Medical camp
● Prayer meetings
● Net working with other NGOs
● Running of crèche for infants

More+
NEWS & EVENTS
Christmas celebration began in Ulsoor, Bangalore 3.30pm on Dec 18.
Christmas is a season of sharing. It's also a time of parties. A Season of sharing! The Lord Himself took the lead to share- sharing His own Son with humanity. We follow His example and need to do the same. This is what FIDES did during this Christmas Season. They rolled up their sleeves to share Christ – the Prince of Peace- with the people of Ulsoor. They made it a feast for the souls with apt messages and by distributing cakes and fruits.

On 18 Dec was a day of joy and mirth for the people, children and youth of Ulsoor, Bangalore. At about 3.30pm the celebration began. Due to the lack of space women were not able to organize any program,Christmas Message was given to them by Sr. Venila to make them understand the love of God manifested in the birth of Jesus as a Human Being to redeem humankind. Since Sr.Sumi was celebrating her birthday people were happy to make her cut a cake and wish her best wishes. Finally cakes and fruits were distributed to them after which everyone returned to their homes enjoying the memory of the day.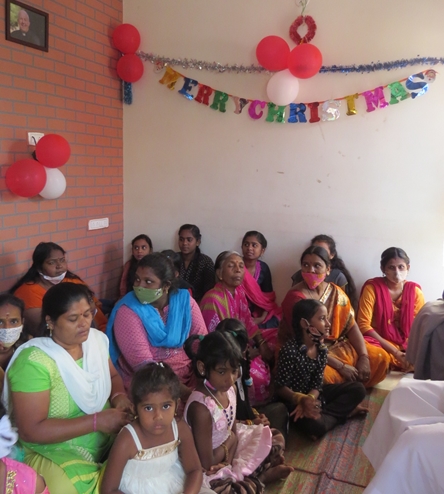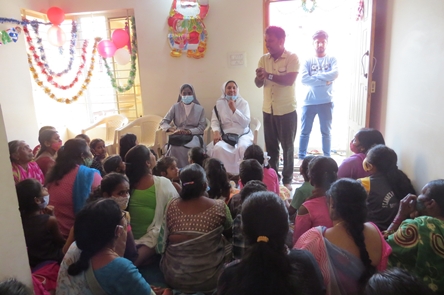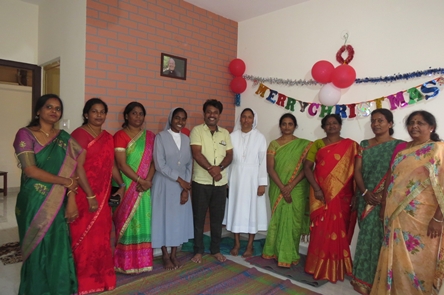 Back