OUR INSPIRATION
Jesus, the Good Shepherd
VISION
Arise to Wholeness
ACTIVITIES OF FIDES
● Awareness sessions
● Counseling
● Skill Training
● Capacity building
● Talks and group sessions
● Seminars
● Family visits
● Exposure visit
● Medical camp
● Prayer meetings
● Net working with other NGOs
● Running of crèche for infants

More+
NEWS & EVENTS
COVID 19 VACCINE REPORT
Now that COVID-19 vaccines have reached billions of people worldwide, the evidence is overwhelming that no matter which one you take, the vaccines offer life-saving protection against a disease that has killed millions. The pandemic is far from over, and they are our best bet of staying safe.

On 25 th September 2021, at Kavery Nagar, FIDES Centre over 194 people were successfully vaccinated in the camp. The Camp began with a prayer and all the staff who came to give vaccine were provided Breakfast and the camp started by vaccinating. In Collaboration with Federation of RWA'S, Apollo Clinic, United Ways and ACT were the companies in partner. with the help FIDES staff, youth and volunteers the camp was successful. Thanks to Mr. Lingaraj Aras who made it happen. People aged from 18 to 60 plus were vaccinated in this Camp and got vaccinated. People of Kavery Nagar co-operated to make this camp success.

The second day of the camp started with a short prayer on 26 th September 2021 the vaccination team changed and the new staffs were there to vaccine all the fides staff were also vaccinated around 340 people were vaccinated and all the people from in and around the village came including the migrants. The staff of FIDES prepared a delicious lunch for the team. Later they continued to vaccinate around 6 pm in the evening the camp ended and total together 540 were benefited in this camp. Thank to FIDES and the Collaborators Federation of RWA'S, Apollo Clinic, United Ways and ACT for making this event successful.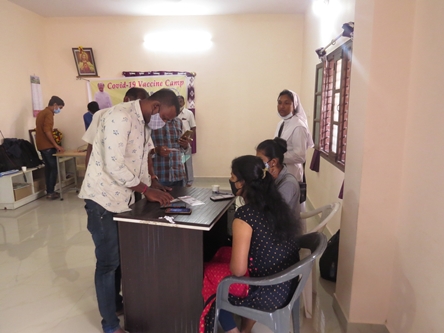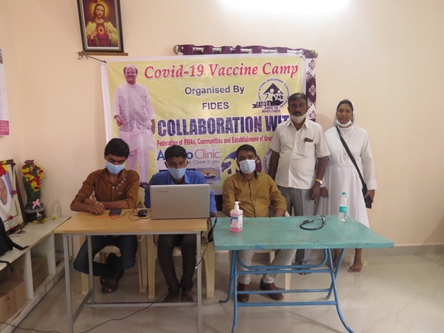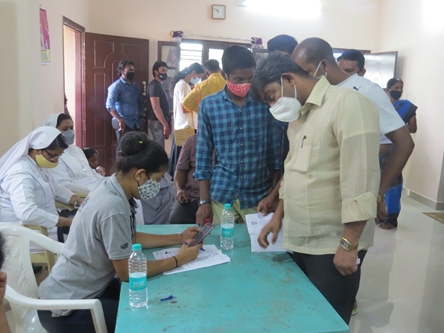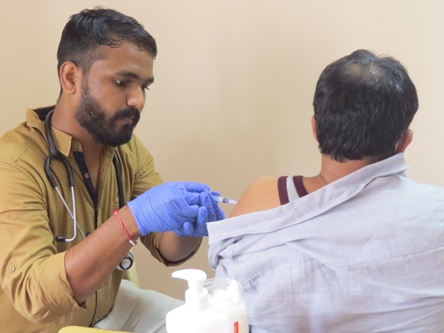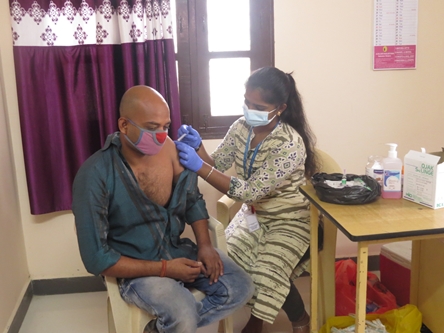 Back