OUR INSPIRATION
Jesus, the Good Shepherd
VISION
Arise to Wholeness
ACTIVITIES OF FIDES
● Awareness sessions
● Counseling
● Skill Training
● Capacity building
● Talks and group sessions
● Seminars
● Family visits
● Exposure visit
● Medical camp
● Prayer meetings
● Net working with other NGOs
● Running of crèche for infants

More+
NEWS & EVENTS
3rd batch inaguration Back
Inauguration of Don Bosco Tech
3rd Batch Inaugural programme of Don Bosco Tech began with prayer dance invoking God's blessing at 11.15am on 25th of July 2015. Fr. Jeeson, director of D B Tech, Mr. Vincent the co- coordinator of Karnataka, Sr. Anna Chaco the superior of Sacred Heart Convent, Sr. Rosy the director of CDEW,. Mr.Sabin and Mrs.Elsa and sisters from campus communities and staff of FIDES were present in the programme.

Sr. Rosy welcomed the dignitaries and students for the event. All the chief guests inaugurated the programme by lighting the lamp. Fr. Jeeson delivered the inaugural speech to utilize the opportunities and skills provided by DB Tech with in the period of three months. And also encouraged students to feel more responsible to stand independent. Mr. Vincent explained about three months course content offered by DB Tech like Retail, personality development, basic computer and Communicative English. Sr. Anna Chacko gave an inspiring speech to the students and how students can come up in life with acquiring more skills.

All the DB Tech students participated in cultural activities like different types of group dance, skit, action song and mime. Programmes were well organized. Everybody appreciated the students performance. The inaugural programme ended by singing youth Anthem .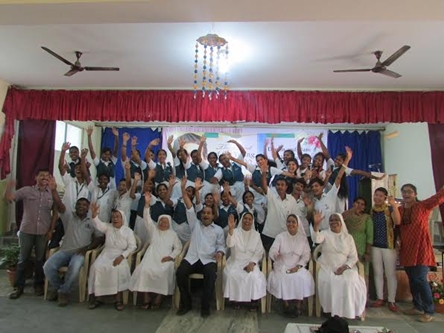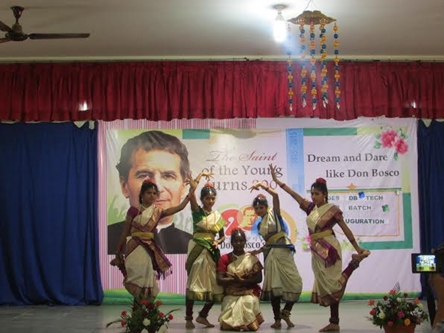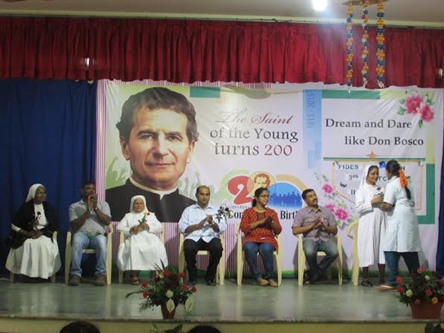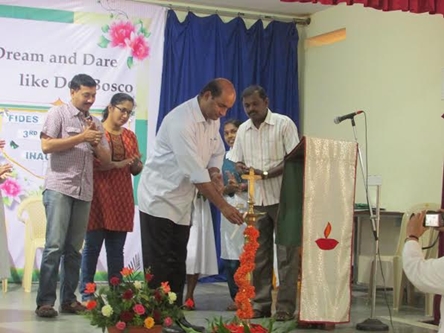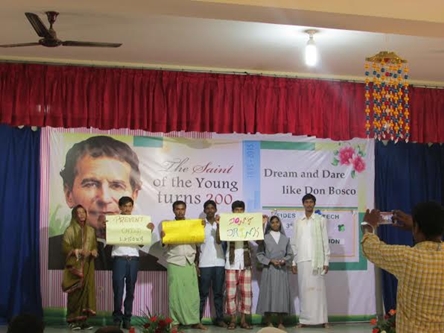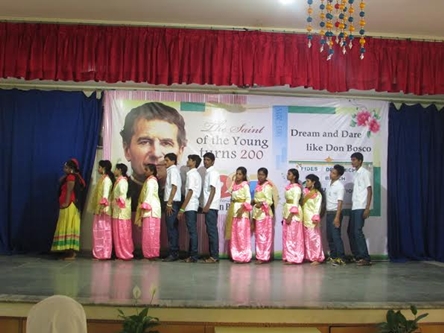 Back